Most of you are missing the one thing you need to make money online in 2020.
If you don't have this the odds of you making a full-time income online are close to zero.
You need a world-class product.
I know this because I've been selling eBooks for 14 yrs and understand how the industry has changed.
The days of tossing a poorly written 40-page eBook on Clickbank and cashing in are gone. If you try it, you'll be crushed by refunds and bad reviews.
You need a world-class product and that's what I'm offering you today.
Here's a quick look at everything you're getting…
Premium eBook: This isn't your typical PLR product. It's a meticulously researched 83-page premium product your customers will love
Winning Sales Letter: You're getting a 24-page sales letter written by a million-dollar copywriter
Lead Capturing System: With this opt-in page, lead magnet, and follow up series you'll be able to turn your Fat Loss Mindset info-product into a lead generating sales funnel
Bonus Guides: These bonus guides will boost the perceived value of your Fat Loss Mindset offer
Cheat Sheet: The cheat sheet included with this package is another way to add value to your offer
Banners: Drive traffic to your sales page with professional banner ads
Cover Graphics: You're also getting premium cover graphics for your product and bonus guides
Let me go over each piece of this PLR package in detail for you
We'll start with the Fat Loss Mindset eBook you're getting…
Premium Fat Loss Mindset eBook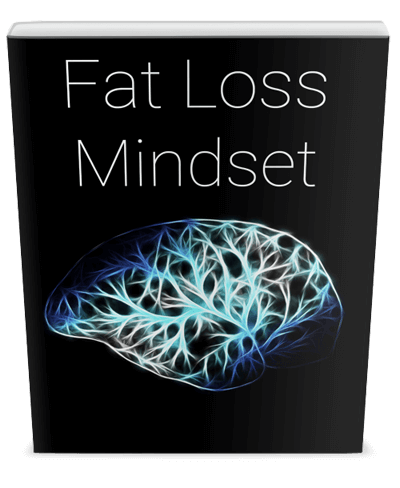 The Fat Loss Mindset eBook you're getting is a premium product.
There's a very special reason your audience will LOVE this product…
It's a system for fat loss that DOES NOT involved diet or exercise!
Fat Loss Mindset focuses on the mental side of fat loss and reveals techniques for changing your customer's psychological connection to food.
If you already have a weight loss business or you're planning on starting one, you'll want to add Fat Loss Mindset to your online product portfolio.
This Isn't A Fluffed Up Report
The main Fat Loss Mindset eBook is over 10,000 words long.
Here's why that matters…
In 2020 you can't get away charging people for skimpy products.
If your book is shorter than the Wikipedia entry about the topic you are going to get buried in refunds.
Your product needs to be comprehensive.
It can't be something your customers could have learned with one or two Google searches.
There's another important reason why your product can't suck…
You've probably seen the drama over payment processors unfolding lately.
Here's the short version in case you missed the industry gossip:
Payment processors no longer tolerate low-quality products with sky-high refund rates.
If your product is low-quality, payment processors no longer want your business.
Low-quality products also end up with negative reviews scattered across the internet.
That will completely sabotage your business.
This Fat Loss Mindset book is a product you can be proud to offer your customers.
It's loaded with helpful info they'll be happy to pay for.
Run your eyes over the table of contents below and you'll see this is a premium product packed with the high-quality fat loss info…