Another Penalty – This One Affects 52% of Your Traffic
Your Sites Need To Be Ready Or Get Ready To Lose Traffic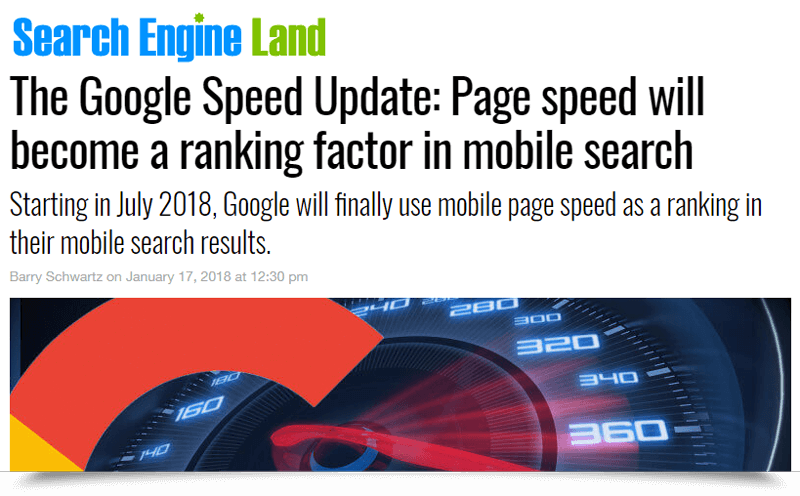 From July 2018 Google's new speed algorithm comes into effect which gives a higher ranking priority to faster sites. This bad news for WordPress site owners… WordPress is a content management system (CMS) so it has to generate every page on demand which naturally slow down the site & chews up resources
This new Google algorithm change is specially targeted at mobile users which make up approximately 52% of all traffic according to Search Engine Land.
To fix this WordPress community has traditionally used cache products which present a "ready to go" version of the page to the browser …however, not all cache products are equal…
You Need a Degree To Use Cache Plugins Nowadays – 1 Wrong Click & Your Site is Broken
Most Cache Products are Overloaded With Complex Settings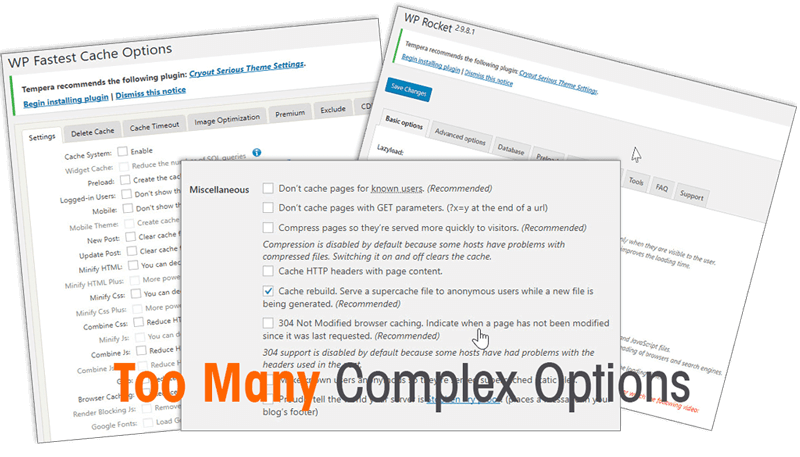 It's no secret that conventional cache plugins are difficult to use. You get pages & pages of settings written by tech geeks. This is highly confusing especially for new users
If you get just one setting wrong your site will break. That's been the status quo for all cache products.
Many Free Cache Products Are Regularly Hacked
Exposing Your Site To An Ongoing Security Risk
If you search any exploit database you'll find pages & pages of cache plugins that have had vulnerabilities
As most free cache plugins are written by hobbyists & part timers it's hadly surprising that the code is not secure
What makes matters worse is that just one vulnerability in a cache plugin means 10's of thousands of sites hacked as hackers scan or sites running unsecure plugins
This is a serious security risk & primary reason why many users have switched to paid cache products.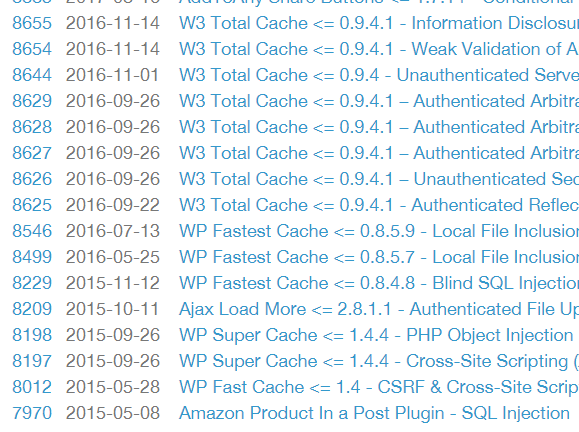 You Constantly Need to Clear or Disable Cache To Fix Site Problems - Which is Crazy
There's over 10 Million Results for "cache problems" in Google
By far the biggest pain with cache products is that if you want to change anything on your site such as install new plugins or themes – you usually have to purge the cache.
This is highly inconvenient for cache users
Many user forget to do this and waste hours wandering why their site is not working as it should.
In fact there are over 10 million results for the term "cache problem"
Best Paid Cache Product Is Expensive & Doesn't Offer Any REAL Advantage over Free Products
In Fact.. The Paid Product Was Good But Not a Clear Winner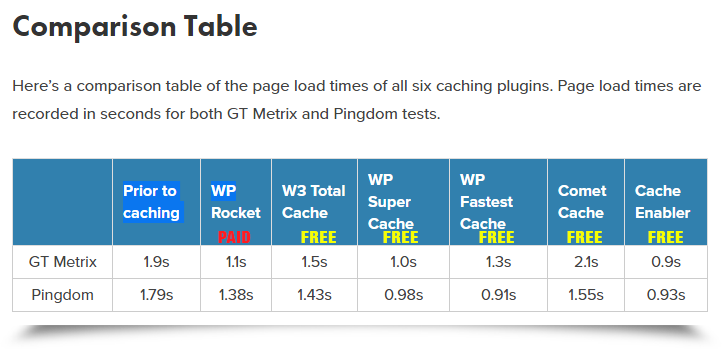 Independent tests carried out by designbombs,com October 2017
Right now there's not a huge amount of choice when it comes to cache products…
The top free products are complicated & the top paid product's only caim to fame is "we're a little bit easier" In independent tests the paid product did not offer any significant advantage over the best free options.
So WordPress users lack any real choice that offers users any real benefits. To get this tiny benefit the paid plugin costs $199 for unlimited sites… so not really great value.